What is the longest road trip you have ever taken? LA to SF? LA to Denver? Chicago? NYC?
How about London to Rome? Cairo? Darfur? Nairobi? Cape Town?

This is just a brief outline of an incredible road trip a friend of mine, Ryan Sanderson-Smith, a fellow classmate from Cambridge and South African native, is doing. He is on a mission to not only live his wildest dreams driving in a 1989 Toyota Landcruiser but also to add a cause to it.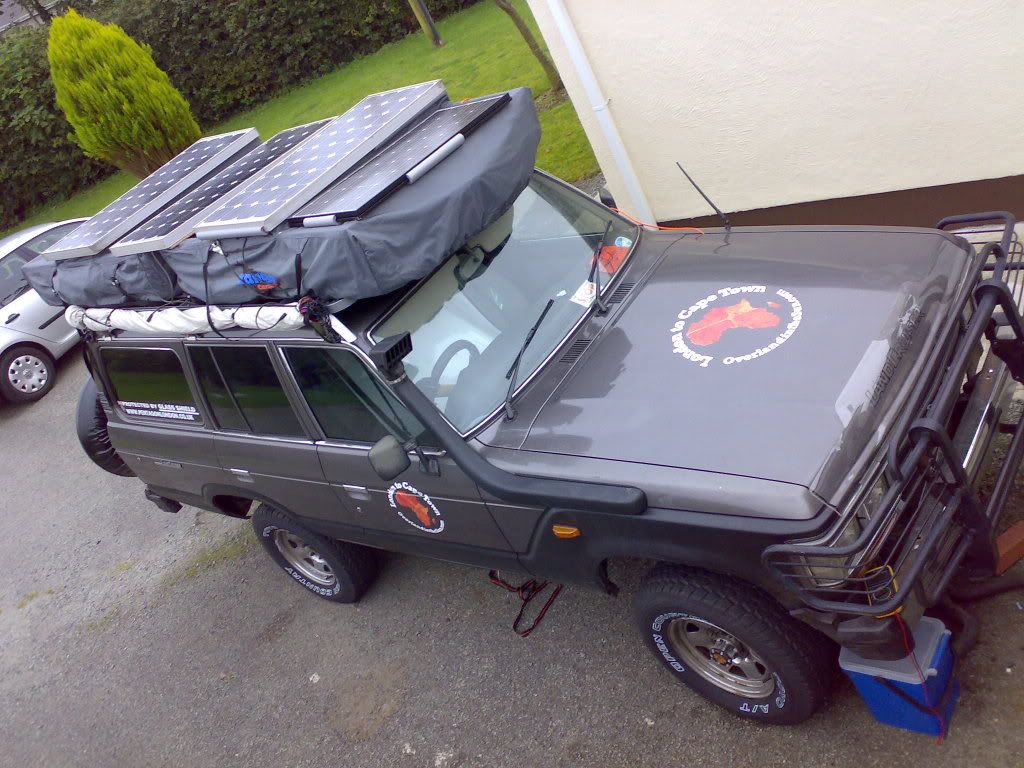 Unlike many of our class mates who have decided to go forward in completing a PhD, MD or work in a consulting company/bank/startup, Ryan decided to take a road trip with to  raise money for SolarAid- a charity that fights global poverty and climate change with solar power. He and two others are currently traveling to various SolarAid projects. SolarAid was in fact one of the charities we were in discussion with during the summer of 2008 when we were involved with the Amex Member's Project.
I recently had a chance to catch up with Ryan. Here is what he had to say (with his massively thick South African accent of course)-
"we're having an absolute blast, hittin africa hard.driving around in a landcruiser with 2 rooftop tents on it, 2 spare wheels, a long range fuel tank (175 litres); and 4 solar panels on the roof that powers the engine cooling fan, power steering, stereo and charges our laptops, phones, any other electronics, and a kettle! which means we use less diesel."
We drove through france and italy in 6 days. then a week in tunisia visiting desert oases full of dates and salt pans. then a week in Libya visiting lots of roman and greek ruins (but ironically it rained the whole time). Then just over a month in Egypt traveling down the nile and going to the sinai peninsula. and have now been in sudan for a month, mostly in the capital khartoum where the blue and white nile meet.
The best part has been the people. they have been so kind, friendly, hospitable and friendly. have quickly made friends, who are showing us around sudan in style. next we will go to ethiopia, kenya, uganda, rwanda, tanzania, zambia, zimbabwe, malawi, mozambique and back home to south africa."
All I can say is next time book me a spot for the trip! It's fascinating to know that almost everything that they are using- cooling fans, mobile, laptops, kettle, camera, stereo, etc- are all powered by solar.
To support the guys check out:
http://www.justgiving.com/overlandinthesun/
and check out their website where you can connect to their Twitter (@overlandsun) and Facebook:
http://www.overlandinthesun.com
| if I knew all the words I would write myself out of here. |